וְהָיָה בַּיּוֹם הַהוּא, בְּיוֹם בּוֹא גוֹג עַל-אַדְמַת יִשְׂרָאֵל--נְאֻם, אֲדֹנָי יְהוִה: תַּעֲלֶה חֲמָתִי, בְּאַפִּי
And it will come to pass on that day, when Gog comes against the land of Israel, declares the Lord God, that My blazing indignation will flame in My nostrils.
(Ezekiel 38:18)
Israel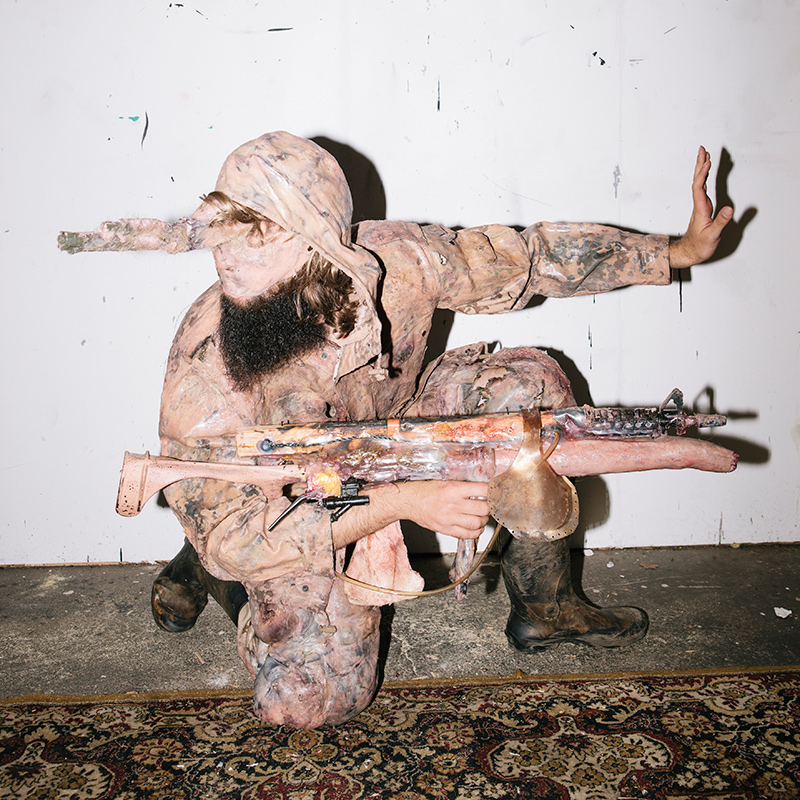 Tribal land. Holy land. Who has a right to it? Whose temples open God's eye above it? Who names it? Who is telling its story, his story, in which language, and how? The trail of the dead in water and sand is a holy scripture, and war is the machine writing and reading it.
At our third stage we bump into past and current borders, border violations. Yes and No, Right and Wrong, Freedom and Force, High and Low Tech switch sides and drag us along. Stop, checkpoint, says GOG. Who here dares saying "we"?

GOG / MAGOG 3 transforms the venue into a white cube gallery space, above which an installation of fluorescent tubes can create the archetypical cool arts atmosphere as well as the lightning of an upcoming storm. The evening develops from re-enacting the opening of an exhibition by the non-governmental Israeli initiative Breaking the Silence, charging through propaganda mash-ups and clashes into a fierce improvised discussion about responsibility and solidarity between the performers at the end. Silicone objects, 3D avatars reciting from the Book and songs structuring the performance are framed as art objects by movable podiums.
The evening pursues the objective of projecting binary representations of the Israeli-Palestinian conflict onto the audience and thus mediating the moral pressure of taking a position within it. With its eventual immediacy, the performance also serves as a counterpart to the aesthetical sublation of the previous part of the GOG / MAGOG series.

By & with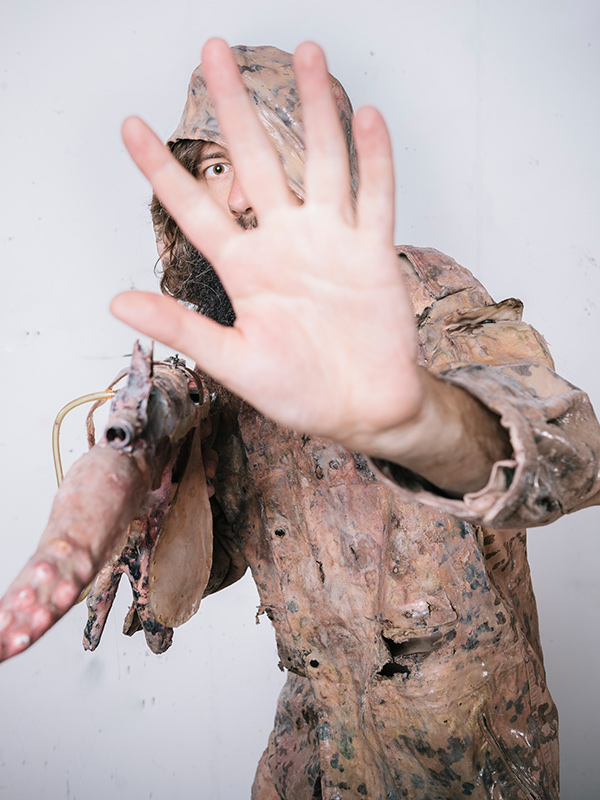 Christopher Hotti Böhm (Multimedia), Hori Izhaki (Performance), Brandon Miller (Songs), Marina Dessau (Performance), Juri Rendler (Light), Moran Sanderovich (Artistic Design), Arne Vogelgesang (Performance/3D), Robert Wolf (Technical Lead/Light). Kerstin Böttcher (Public Relation), Nils Bröer (Photography), ehrliche arbeit – freies Kulturbüro (Production), Nora Gores (Press), Jules Marfaing (Stage Assistance), Oliver Szewc (Driver), Christin Striegler (Graphic Design), Johanna Werheid (Production Assistance).
A production by internil in cooperation with Theaterdiscounter Berlin. Funded by the German Federal Cultural Foundation/Doppelpass Fund and through Kofinanzierungsfonds der Berliner Senatsverwaltung für Kultur und Europa.